A Deep dive planning session & personalized roadmap
for your best year yet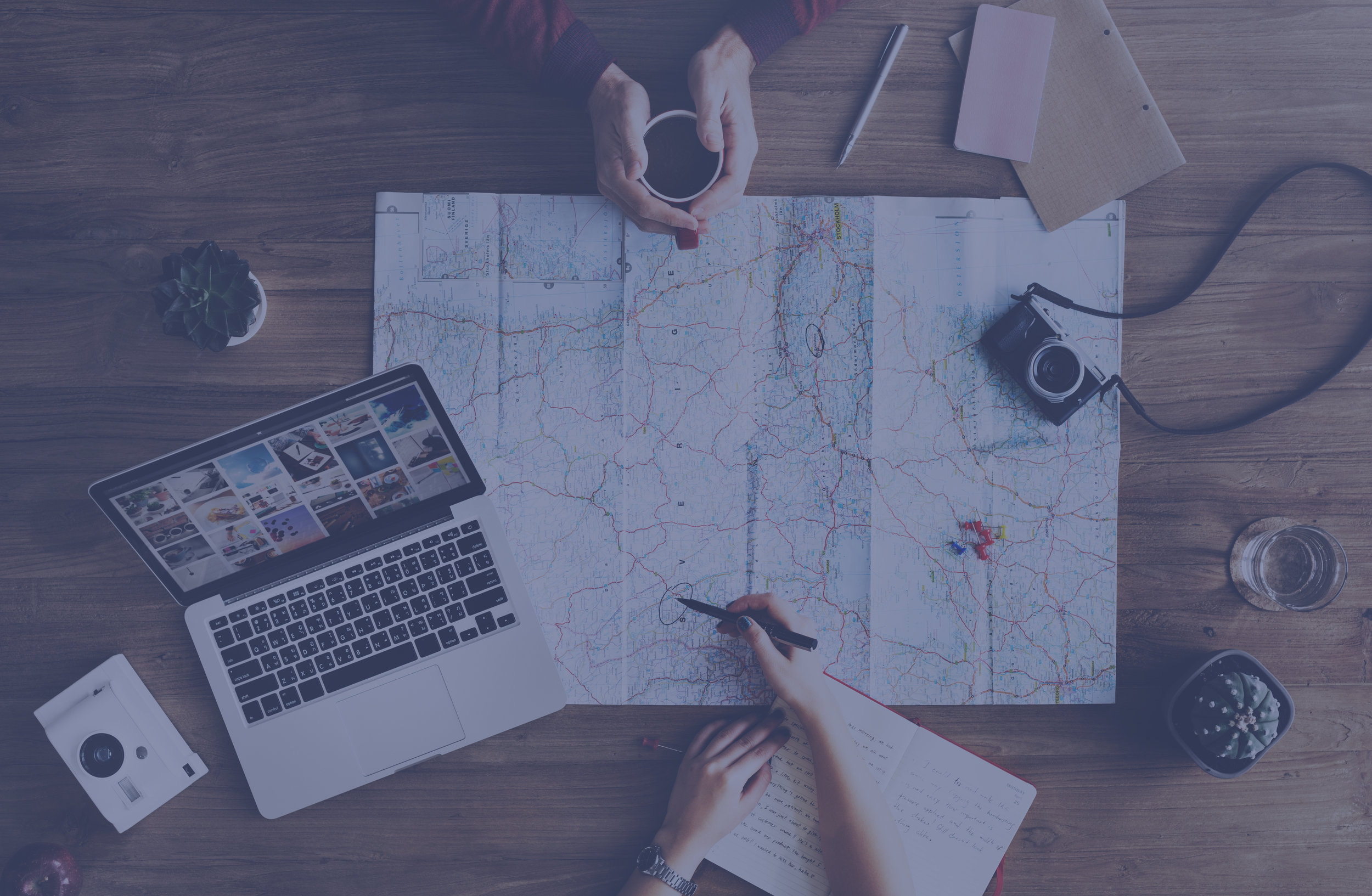 It's that time of year again: a time of reflecting, visioning, and planning for the 365 days ahead
There's only one problem.
Traditional goal-setting methods haven't been working for you.
Goals that make me feel bad about myself? Over it.
You're done with setting tired, predictable New Year's Resolutions that don't last. They're generic, unrealistic, and you just end up feeling like a failure.
Intentions that are simply that—just intentions? Not enough action.
On the other hand, you've found that simply choosing a Word of the Year as your guiding light, setting intentions, and hoping you'll nail this whole manifestation thing this time around isn't really helping you make much progress either.
What you want is a way to hold the best of both of these worlds in your hand.
Chart Your Year is a goal-setting experience with equal parts intention, action, AND accountability.
Learn how to set the right goals - the ones that really matter to you! - and feel confident that you have a plan to make them happen this time.
With Chart Your Year, you'll get access to the tools and support you need to tune in, get honest with yourself, expand your vision for what's possible, and uncover areas of focus.
Ready to make 2019 your most fulfilling and sustainably purposeful year yet?
You'll walk away from Chart Your Year With:
Clear, intentional, and meaningful goals that come from within, not from external pressures;

The clarity of knowing exactly where to start today and the small, realistic, and actionable steps you can take to turn your goals into a reality;

A plan for how to address the obstacles that inevitably arise;

Supportive, compassionate accountability to champion you along the way.
Here's the adventure we'll go on together:
Reflect and Release
Don't just rush into the new year without taking stock of what just happened! The first part of this workbook focuses on reflecting on the journey you've taken to get here: what's working, what isn't; what stays and what gets left behind.
You'll have an opportunity to make peace with the things that have had a purpose in your life, but no longer fit where you're headed.
You'll walk away feeling lighter and appreciative of the windy roads you've navigated in your past.
Take stock and Connect with your True North
In this section, you'll evaluate the important categories that make up your life and select the areas of focus to start with in 2019. You might be surprised to see what comes up for you here!
Then, you'll get cozy with your True North—the compassionate and loving guide inside all of us. Included in your purchase is a True North Guided Visualization to access that guiding light and get a glimpse into what's possible for you one year from now.
Decide who you are and Calibrate your compass
Every journey starts and ends with its hero(ine). Who are you going to be? Take yourself through this important exercise around self-beliefs to equip yourself for the life you're working towards in 2019.
Then, bring it all together. Look back through everything you've worked on and identify patterns, circle a-ha moments, and build meaningful intentions that will shape your year and your action steps ahead.
Design your roadmap
Together, we'll map out the GPS to your 2019, making sure that your goals are connected to what really matters.
I'll provide the fresh perspectives and accountability; you'll provide the determination and introspection.
You'll walk away knowing exactly what you want to grow in 2019 (and why), what it'll take to get there, and where to start today.
DIY Your Roadmap
Here's what you'll get:
The 22-page planning guide to reflect, brainstorm, and envision your 2019

A 12-minute True North Guided Visualization audio recording
Hear what clients had to say about this work:
Who is Chart Your Year for?
For the woman who is ready to carve out more creative time for herself without it having to mean something other than pure enjoyment and introspection.
For the person who is ready to take their side hustle more seriously by working smarter, not harder so that they have real choices available to them come next year.
For the dreamer who is ready to stop thinking "one day maybe" and start doing and being now with an actual plan for how to make it happen.
For the employee who is ready to say goodbye to silently screaming in the bathroom stall far away from her boss's office and say hello to a leadership position that allows her to take up space and thrive.
For the individual who is ready for her whole life–her relationships, her health, her habits, her daily routine, even her wardrobe and surroundings–to reflect the insane growth and change that she's experienced.
This is for you. This is your year.
Frequently Asked Questions
How long does it take to go through the workbook?
Since the workbook is entirely self-paced, that is totally up to you! I recommend carving out about an hour to work through it. If possible, try to complete each section in its entirety at a time.
What format is the workbook in and how do I use it?
The workbook will be delivered in a PDF format and it can be used either by printing it out and writing manually or by typing in the editable boxes on the computer.
Can I schedule a coaching session to help me with this?
I'd love to talk with you about my coaching options. Visit my Work with Me page for more information and schedule a no-strings-attached Clarity Call here to discuss what route might be best for you.
What is your refund policy?
For those who choose the DIY route, because of the electronic nature of the workbook, I am unable to offer a refund after your purchase is complete.
You can email me directly at marissa@ampersand.co with any additional questions you have!
About Your Coach
Hi, I'm Marissa. I help creative, ambitious women get clear on what a satisfying, exciting career path can look like for them — and develop a sustainable plan to turn that vision into reality.
In my one-to-one coaching, I help clients meet their goals. But this work comes with a surprise: an increased consciousness, with their eyes being opened in a new way, a can't-unsee-that kind of way.
We also work to help them embrace how they're naturally wired and set up systems that mean they're naturally encouraged instead of discouraged.
As a result, my clients feel confident enough to walk themselves through their next steps, knowing they have the resources they need and the skills to navigate each step of the way.
I am a Certified Professional Coach and Energy Leadership Index Master Practitioner through the Institute for Professional Excellence in Coaching (iPEC).
Why I Created Chart Your Year
For the past several years, as December rolled by, I felt like I was leaving a major opportunity on the table to dig in and get intentional.
I tried other goal planners and resolution-making and diligently chose my Word of the Year in hopes that it would kickstart the meaningful shifts I really wanted to make in the coming year. I'd get a wave of motivation in January, but by March, I had gotten tripped up and lost sight of why I wanted to chase after those goals anyway.
I came close with Powersheets last year when I carved out time to tune in and get clear about the areas of my life that I wanted to nurture in the coming year, but felt like I was going at it on my own, without the support to go beyond just my first instinctual action step.
So, this year, I created the planning guide, personalized roadmap, and the deep dive coaching session that I was looking for, one that could allow me the flexibility to be guided by my intuition and make adjustments along the way, and provided the practical breakdown of how I can actually make that intentional movement little by little.
I can't wait to support you as you prepare to make the big and little shifts that matter, guided by your True North. Together, let's make this your best year yet.
Ready to Chart Your Year?